Mullumbimby Reading and Maths Remediation Centre
Tweed Valley Learning and Counselling Centre






The two centres (Northcoast of NSW) have been established in 1984 and cater for a large variety of students and their individual needs. Students of all ages who experience learning difficulties, and those who wish to maintain or advance their standards, come to see us. We offer assessments in literacy and numeracy skills and help with:



Dyslexia (inability to understand and apply the concept of literacy)


Lindamood / Bell Programme available


ADHD


Specific Learning Difficulties (eg. inability to perceive and process speech sounds)


Dysnumeracy (inability to understand and apply the concept of numeracy)


Maths and English homework help from K to year 10


Reading Comprehension (Lindamood/Bell Programme)


ESL


French and German for beginners


Mirjam D. Koenig (B. Ed., MCA) is a qualified teacher with over 25 years of experience in both primary and secondary teaching in Australia and in Switzerland. She is also a qualified Lindamood/Bell teacher.


The Lindamood / Bell Reading Programme


Many excellent phonics based reading programmes are available, but none of them has offered success to all students. Most programmes are based on the assumption that every learner has a well developed ability to perceive and process speech sounds accurately through auditory channels. This is not so. It is estimated that up to a third of the population has inadequate auditory perception to some degree. These readers cannot accurately judge number, order, identity, sameness or difference of speech sounds they hear. These are the students who cannot "sound out" properly. They omit, jumble, substitute sounds or write too many. Students who experience difficulties when dealing with sounds are much disadvantaged when trying to read or write words correctly. Fluent readers master good word attack skills (auditory), can recognise many sight words (visual) and have an understanding of language (vocabulary, contextual clues).

"Student who lack decoding skills are forced to visually memorize words or guess at words. Unlike the fluent reader, they are unable to work out unfamiliar words. Students who lack vocabulary or sight words, are unable to adequately decode the 'unfair' words that make up approximately 20 % of our language." (Pam Ward, Educational Psychologist, 1990)

The Lindamood/Bell Programme helps students to succeed in phonemic processing, a skill essential for both decoding and encoding of words. It teaches students to monitor the action of their mouth when forming the sounds. Thus, students 'feel' the sounds they speak which helps them to make informed judgements about the phonemic components of a word. Once this skill is available to them, learners can relate sound to symbol. They can then learn to read or write more fluently and accurately. In a sense, he/she can 'crack the code' of literacy.

Lindamood/Bell offers a is a multi-sensory programme which does not replace successful existing programmes but acts as a complement to them. It builds a foundation on which all learners can succeed according to their abilities. It helps children and adults to read, write and understand language.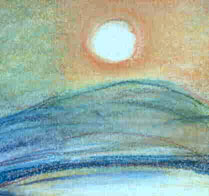 For more information contact Mirjam D. Koenig (B. Ed., MCA)



Mullumbimby Reading and Maths Remediation Centre
14 Banksia Place, Mullumbimby 2482, NSW

Phone 02 - 66 841 266

Tweed Valley Learning and Counselling Centre
Suite 34, Tweed Arcade, Murwillumbah 2484, NSW

Phone 02 - 66 724 746


Click here to e-mail to us: