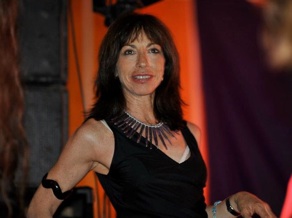 Summersong began in 2000, created by Alison Pearl and inspired by Tony Backhouse and Kristina Olsen
Alison Pearl is a native New Yorker who has lived on her organic avocado farm in Mullumbimby for the past 20 years. She works in the music industry as a publicist for tours, festivals, and venues (including the Sydney Opera House), and promoted and produced with Ku Promotions in Byron Bay (see the Ku chapter in Stuart Coupe's 2003 book The Promoters) for 8 years. She's recorded and conducted with choir Allegro Gone Troppo, authored The Good Gift Guide, teaches Creative Writing and Writing Your Life workshops, and has been a registered international Minister of Fun since her induction into the Tribe by its founder in Rarotonga in 1992. She co-ordinates an annual Ecstatic Chant & Devotional Singing retreat with Deva Premal & Miten , in Lennox Head.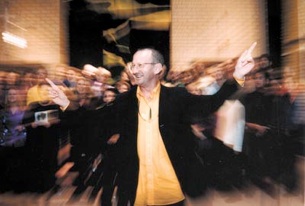 As Alison was organising workshops and concerts for outstanding performers, composers, musicians, teachers and friends Tony and Kristina, she kept meeting people who wanted to delve into the mysteries of Kristina's brilliant songs and get a transporting daily fix of singing with Tony.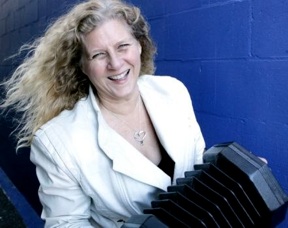 Tony had already been teaching at music retreats in New Zealand; Kristina had been a star teacher at music camps in the USA & UK for years. Alison is an American born city kid who spent her happiest childhood times at camp, so it was no big leap to vision a music camp based on these great teachers.

When she first took Kristina to Lake Ainsworth Sport & Rec Centre in Lennox Head and guided her around the facilities from the lake to the sea, Kristina turned and exclaimed "You don't expect me to work under these conditions?" Tony was likewise convinced that this amazing location and the well run facility, would be ideal for a summer music camp.

Director: Alison Pearl

Admin/Bookkeeping:  Ellie Fruitrich

Marketing/Event Assistant:  Terri Rowe

Queen of Celebration:  Catherine McEwan 

LOCATION & FACILITIES

Lake Ainsworth Sport and Recreation Centre is brilliantly situated in shady parklands between the shores of 7 Mile Beach and the freshwater ti tree Lake Ainsworth. The facilities provide for tennis, canoeing, basketball, sailing, pool, lake and beach swimming, surfing, plus pristine bush and beach walking.  The dining room has a sweeping view of the coastline. Contact: (02) 6687 7168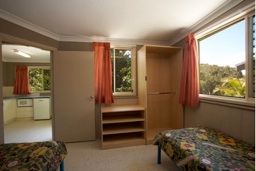 Accommodation
on site is in air-conditioned dormitory rooms with an en suite shared by 4 - 6 campers. These also have a fridge and kettle.
There are limited private and double suites available at an additional cost.

Limited camping is available if you'd like to bring your tent or campervan at the same cost as dorm living. Blankets and pillows are provided and there's a laundry on site.

Sheets, pillowcases & towels can be hired for a fee during your stay and must be organised with the venue prior to attending.

Food is offered as a selection of delicious healthy, hot and cold meals three times a day with snacks in between. Special dietary requirements can be catered for however bring special diet needs if necessary.

       GETTING THERE

Lennox Head is situated near the Pacific Highway between Ballina and Byron Bay; 2 hours south of Brisbane and 9 hours north of Sydney by road. The nearest airport is Ballina which is 20mins south. Coolangatta/Gold Coast airport is 1 hour north of Summersong site. (NB. Daylight Saving Time (1hr later) applies to Lennox Head, NSW during January.)

Connect with other campers for transport or taxi sharing from airports or share rides from north and south via the Summersong Facebook page. (Please report any updates to the information in this section via clicking here).

Contacts & Links:

Balina Airport: www.ballina.info/airport

Airport Transfers
www.ballinaairporttransfers.com  0266869999

Airport Transfers 02 6687 7257 or email lennox@nrg.com.au
Ballina Taxis & Hire Cars 1800 065 870, 02 6686 9999 Fax: 02 6681 6288
Airlink Coach (Ballina) 02 6684 3232, 0419 429 180
Byron Bay Taxis 02 6685 5008 www.byronbaytaxis.com
Coolangatta Airporter 044 608 660
Tweed Limousines 1800 652 720
BB Transfers (Coolangatta Airport) 0412 552 317
Ballina Byron Rental Cars 02 66874009 www.bbrc.com.au

Buses
Byron Bus & Backpacker 02 6685 5517
Brunswick Valley Coaches 02 6685 6497
Summerland Coaches 02 6685 6533
Byron Bay Transit Centre info 02 6685 5517

NB. If you can offer updates to these details - please email here.